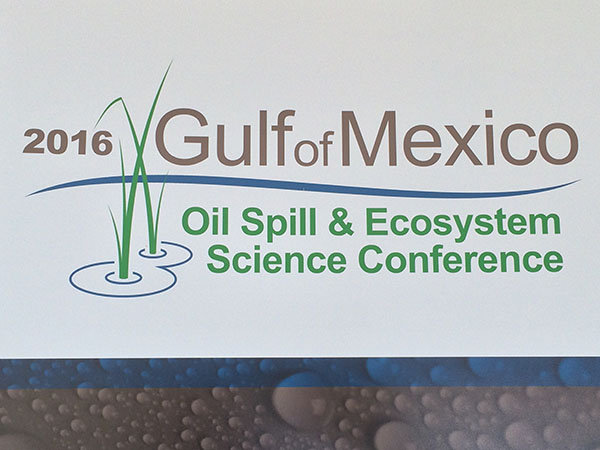 The 2016 Gulf of Mexico Research Initiative (GoMRI) Oil Spill and Ecosystem Science Conference had 1000 participants from 35 states and 15 countries. Dr. Marcia McNutt gave the keynote talk for the conference talking on a topic near and dear to IOOS® – data sharing and transparency. Dr. McNutt opened with the statement – open data sharing has been a crusade of mine. Her main messages were:
Data sharing is not cheap – We need to fund repositories and support data professionals
Data sharing is not easy – We need metadata standards and cultural
Start treating data as a citable object
Dr. McNutt discussed an effort she led to get a coalition of journals to agree that before any paper will be published, the data will be linked.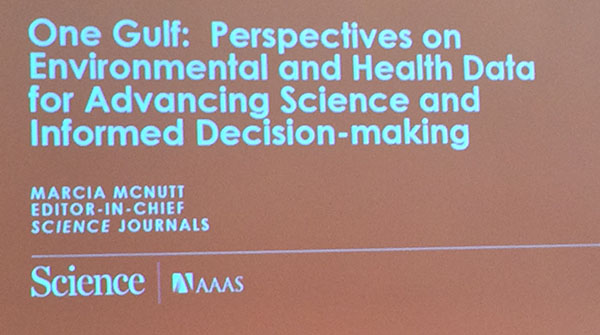 I was invited to give a talk to the GoMRI Ocean Observing Board on observing perspectives from IOOS. My messages were:
Deep Water Horizon: new technologies, models, products
Connected before, checked in during crisis = successful response
Sustained observing through IOOS makes us ready to respond
You can download my presentation here.
After my presentation, NOAA, BOEM, GCOOS and Shell offered different perspectives on observing in the Gulf of Mexico post-Deep Water Horizon.
Dr. Bonnie Ponwith, Director, Southeast Fisheries Science Center, NMFS NOAA, focused on fisheries assessments within context of Ocean Observing. Bonnie had a simple message: baseline, baseline, baseline. Baseline scaled to metrics used as indicators to know if we are winning or losing.
Dr. Barb Kirkpatrick, Executive Director, GCOOS, talked on the GCOOS Perspectives on Gulf of Mexico Observing Systems. GCOOS does not own assets but facilitates the use of integrated data from assets across the region. Barb discussed the committed outreach they did to write the GCOOS 2.0 build out plan – 297 organizations, 631 individuals participated. She offered this as a framework for GoMRI.
Dr. Rebecca Green, Oceanographer, Environmental Studies Section, BOEM, provided BOEM's perspectives on Gulf of Mexico observing systems. Did you know that BOEM is mandated to provide environmental observation time series to understand the impact of the things they regulate? BOEM supports sustained observing to inform decisions and continues to work with the community to expand their efforts to a Gulf wide observing network.
Dr. Ruth Perry, Shell, provided perspectives from oil and gas. Dr. Perry stated that the industry wants to be part of the community and they have a vast infrastructure that can be used. Dr. Perry is working with her counterparts at the other companies to put together a list of assets that could be brought to the efforts. It is great for us that Dr. Perry was with GCOOS while she worked on her Ph.D. and is a great emissary for our efforts.