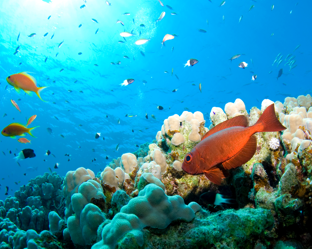 The Caribbean Coastal Ocean Observing System (CARICOOS) is the regional association for the coastal and ocean observing system that is being developed for Puerto Rico and the U.S. Virgin Islands. Initial implementation of the Caribbean Coastal Ocean Observing System (CARICOOS) is focused on meeting identified stakeholder needs for improved real time data products and forecasts of coastal weather (winds), currents, waves, water quality and hurricane-driven inundation for the U.S. Caribbean Exclusive Economic Zone (EEZ).
Contact Information: Julio M. Morell, Executive Director, julio.morell@upr.edu
About the Caribbean Region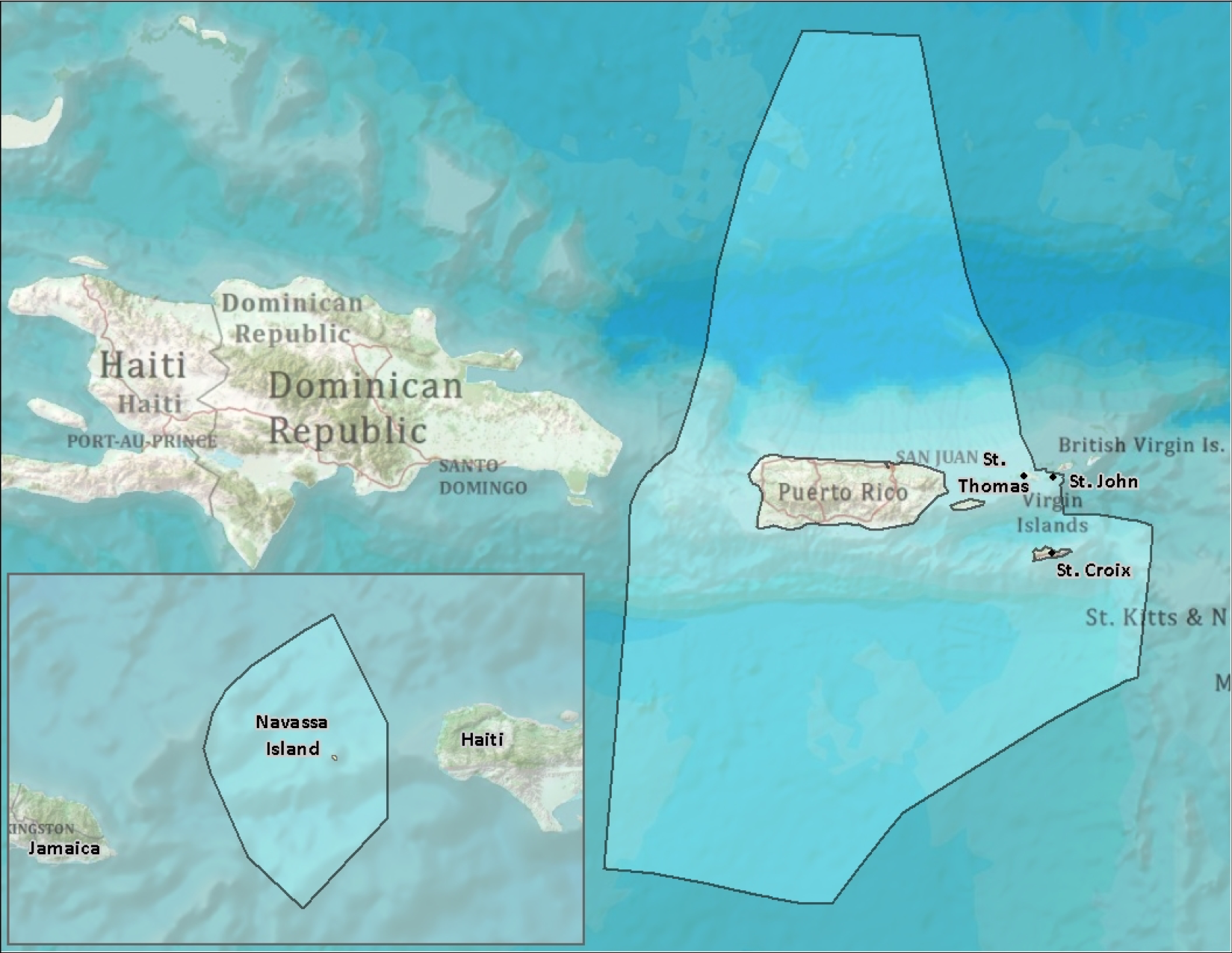 CARICOOS has engaged stakeholders from tourism and marine recreation, maritime transportation, security, and human and ecosystem health and economics, who require coastal seas and weather information for their decision-making. To meet both stakeholder needs and national program requirements, CARICOOS is focused on the following activities:
Enhancement or installation of essential in situ (in the water) observational assets;
Operational implementation of modeling tools;
Partnering with NOAA to produce regionally-focused remote sensing products;
Ensuring IOOS-compliant data processing and archiving;
Support for regional ocean acidification monitoring; and
Disseminating data and products to agencies and stakeholders to ensure a user-responsive, operational regional observing system.
Activities that CARICOOS undertakes are as follows:
Sustained operation and maintenance of all observational and modeling assets and sustained dissemination of data streams and data products;
Completion of a coastal data buoy network;
Modeling of storm driven coastal inundation in the U.S. Virgin Islands;
Installing and maintaining systems to provide real time data and model forecasts for waves, winds and currents;
Providing rip current and beach safety interpretative maps for the swimming, surfing, fishing, diving & sailing communities; and
Implementation of an operational oceanography program using glider technology to improve understanding of upper water column heat content and biological productivity of Caribbean waters.
CARICOOS also provides a data portal that brings together coastal ocean data including wind, waves, tides, ocean color, and currents. It also provides access to forecasts from a variety of sources including satellites, ocean instruments and numerical models to give the user an integrated view of past, present and forecasted ocean conditions in the U.S. Caribbean region.