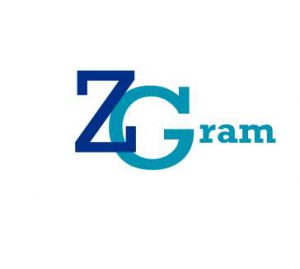 The Z-Gram is an informal way of keeping you up-to-date on US IOOS® activities. Pass it on! Please reply with an e-mail with additional addresses or if you no longer want to receive the Z-Gram. Previous Updates
_
Facebook: www.facebook.com/usioosgov Twitter: https://twitter.com/usioosgov
_
IOOS® - EYES ON THE OCEAN™
From the IOOS Program Office:
IOOS Ocean Enterprise Study: IOOS, ERISS Corporation, and The Maritime Alliance are making progress with the next phase of the study and the development of the survey tool. The second phase of the study will begin in April and will focus on surveying the approximately 600 companies identified in phase 1 of the study. For more information, or if your company would like to get involved, please visit: http://www.usworks.com/usioos/
FY16 FFO was published on grants.gov: The Federal Funding Opportunity (FFO) soliciting proposals for the Implementation of the U.S. IOOS specifically requests proposals addressing 1) sustaining and enhancing comprehensive regional observing systems and 2) verification and validation of observing technologies for studying and monitoring coastal and ocean environments. The FFO can be found in http://www.grants.gov/web/grants/search-grants.html by searching for the opportunity identifier, NOAA-NOS-IOOS-2016-2004378, or by searching the IOOS CFDA number 11.012.  Please contact Dave Easter, easter@noaa.gov, (301) 427-2451 with any questions.
Observation Subsystem and Sensor Technologies:
NDBC Glider DAC 2.0: NDBC has moved to the new format for submitting glider data to the GTS which will provide a broader set of glider information to be easily posted. Thank you to NDBC.

Buoy for a Cause:

The Onslow Bay, North Carolina marine community needs your help! In January 2015, off the coast of North Carolina, buoy 41036 was decommissioned. UNC Wilmington's Coastal Ocean Research and Monitoring Program (CORMP) is partnering with SECOORA and the Carteret County, NC boating and fishing community to raise the additional funds needed to deploy a buoy to replace 41036. The goal to raise $16,000 dollars. Please donate today. SECOORA is a 501(c)(3); therefore, your donation is tax deductible. For info and to

donate

: http://secoora.org/buoy
Data Management and Communications (DMAC) Subsystem and Tools Built on IOOS data:
(Contact Derrick or Rob to get on the list serve for changes - Derrick.Snowden@noaa.gov, Rob.Ragsdale@noaa.gov):
QARTOD

Dissolved oxygen QC manual: Comments due 02/25/15. If you have responded thank you. If you have not, please take time this week to do so.
Ocean optics QC manual: Comments due 02/27/15. We really need your assistance. Please take time to comment this week.

SOS Upgrades nearly complete: Sensor Observation Service (SOS). Kudos to the regional DMAC teams for participating in the first system wide upgrade of the SOS services.  This upgrade fixes bugs and inaccuracies discovered in over six months of testing. SOS services are nearly complete in all regions.  We expect upgrades like this to occur once or twice per year.

DMAC Webinar stream: See the latest by visiting this link.  The options for encoding flags were narrowed down on the last Webinar.  The next Webinar on March 18 at 3 PM EST will examine an option from CF that resonated well with the DAC managers on the call.
Modeling and Analysis Subsystem:
(IOOS PO and IOOS Coastal and Ocean Modeling Testbed (COMT) POC – Becky Baltes (Becky.Baltes@noaa.gov):
COMT Inundation team: AMS 2015 conference paper published. Released online here.  
COMT abstracts accepted: COMT submitted 6 abstracts for NOAA's Testbed and Proving Ground Annual Workshop.  Of those, 2 were accepted for oral presentation and 4 for posters.  Information for the workshop can be found here.

Predicting Extreme water level event in the Chesapeake Bay: National Ocean Service's (NOS) Center for Operational Oceanographic Products and Services (CO-OPS), using their Chesapeake Bay Operational Forecast System (CBOFS) successfully forecasted extreme water level fluctuations 14-15 February. A winter cold front significantly impacted water levels in the northern portion of the bay. On Saturday, strong southerly winds pushed water levels 1.5 feet above predictions. Later that evening, a powerful cold front crossed the bay creating wind gusts in excess of 60 mph from the northwest. By Sunday morning water levels had fallen 3 feet below predictions. The winds and cold front produced a net change in the residual water level of 4.5 feet within 19 hours! The drawdown of the water was so significant that the National Weather Service issued a special marine weather statement for the low water in the northern bay to alert shipping interests of the conditions. These very dynamic conditions, and the capabilities to both monitor and forecast them, is a great example of CO-OPS' capabilities providing coastal intelligence needed by a broad spectrum of stakeholders to make critical decisions. For more information, contact Aijun Zhang, aijun.zhang@noaa.gov.
Interagency and International Collaboration/News:
WCRP Polar Challenge: WCRP launched the "WCRP Polar Challenge" intending to reward the first team able to complete a 2000km mission with an Autonomous Underwater Vehicle (AUV) under the sea-ice in the Arctic or Antarctic.

The competition itself might take place during some field experiment carried out in the framework of the Year of the Polar Prediction (YOPP), mid 2017 to mid 2019. A limited number of vehicles will be allowed for each team/institution. Competitors will need to register to the challenge. Registration to the Challenge will open towards the end of 2015. More info:

http://www.wcrp-climate.org/polarchallenge

Your Support Needed: The 

Nutrient Sensor Challenge

is under way. Led by the IOOS' partner Alliance for Coastal Technologies and the 

Challenging Nutrients Coalition

, the Challenge aims to accelerate the development of affordable, reliable sensors for measuring nutrients in aquatic environments. Key to the Challenge is demonstrating to developers that there is a robust market for sensors that are more affordable, accurate, and reliable. A large market not only reduces risk for manufacturers, but also encourages competition and innovation that can

 

reduce costs for you – the sensor users.  

Preliminary research

 

shows a high demand for affordable, accurate sensors by agencies, states, utilities, watershed managers, and researchers all over the world.

 

Are you part of this market?  Indicate your support and answer

 

a few simple questions – your input will make a difference!
S

atellite Data Helps Paint a Global Picture of Ocean pH Changes:

Satellite images are being used to monitor ocean acidification on a global level.  The suite of technology includes thermal cameras and microwave sensors which are mounted to satellites over 400 miles above Earth's surface.  These new methods will help scientists move away from traditional in situ and vessel based pH measurements and towards remote sensing methods that can gather data in near real time.   Currently, researchers are using the European's Soil Moisture and Ocean Salinity sensor (SMOS), which was launched in 2009, and NASA's Aquarius satellite that launched in 2011. For more coverage of this story, please click K. Daily Mail, UPI, or Science World Report. For the News Release on these new methods, please click here.

IOOC Agency Presentations:

In order to better inform IOOC members about Agency missions, objectives, and IOOS tie-ins, the Committee receives a presentation from agency representatives during full IOOC meetings. This effort serves to develop a dialogue that positions individual agencies within the larger integrated ocean observing system. See presentations from NASA, BOEM, and USACE, here:

http://www.iooc.us/activities/iooc-full-member-meetings/iooc-agency-presentations/

. NOAA's to be posted soon.
Delivering Benefits:
NWS Weather Ready Nation Ambassador Program and AOOS partnership: Nicole Kinsman, Alaska Division of Geological and Geophysical Surveys provided this success story: Since becoming a WRN Ambassador in 2014, the Alaska Division of Geological & Geophysical Surveys has stepped up efforts to coordinate with NWS Alaska Region to increase the quantity and quality of storm surge readiness resources in our state.  During the 2014 storm season we co-authored a series of maps to facilitate communication about flood hazards in some of our most at-risk communities (http://dx.doi.org/10.14509/29129) and we also worked together to install two real-time water level sensors to aid in coastal flood forecasting and modeling (http://www.aoos.org/aoos-funded-water-level-sensors-installed-in-western-alaska). See partnership with AOOS.
Congrats to AOOS on successful 2015 Alaska Marine Science Symposium: Highlights of AOOS activities:

Communicating Ocean Sciences Workshop: The theme was "Upping your Game" and included breakouts ranging from filmmaking with go-pros to addressing K-­‐12 audiences, to sharing your research with local communities.
AOOS Exhibit: Featured looping video of the data portal and answered questions from researchers and the public.
Arctic Animal Telemetry (ATN): Former AOOS staff Rosa Meehan hosted managers and scientists interested in pursuing development of an Arctic Animal Telemetry Network in collaboration with the national ATN initiative.
AOOS Film Night: Screening of 12 of the 32 AOOS Short Film Contest films to a standing room only audience.

Happy 10th Anniversary GCOOS-RA! 2015 has started off as an exciting year as the GCOOS-RA continues celebration of its 10th Anniversary. The GCOOS-RA has established a Facebook page to keep you current on information about the Gulf of Mexico and the GCOOS-RA. The page includes news, funding opportunities, images, video, and more! "Like" us at 

https://www.facebook.com/GCOOS

. 
See NANOOS Blog - Emergency Cyst Mapping in Hood Canal: In late January, scientists from NOAA Ecology and Oceanography of Harmful Algal Blooms (ECOHAB) and collaborators Cheryl Greengrove and Julie Masura at the University of Washington Tacoma participated in a research cruise aboard the UW's R/V Barnes to do some small scale cyst mapping in the area of the large bloom. Thank you to Ian Jefferds from Penn Cove Shellfish contributed funds to purchase lab consumables needed to do the cyst mapping. For the full story: http://nanooseducation.blogspot.com/
Congressional
Communications / Outreach / Education:
Shout outs in Sea Technology Magazine January 2015 – Annual Review and Forecast issue: NASA, NOAA, and BOEM's Marine Biodiversity effort got a shout out in NASA's commentary. IOOS was called out by Dr. Kimball, Acting Director USGS and by Rep Garamendi (D-CA). Rep Duncan Hunter (R-CA) talked about the Blue Economy and mentioned HF Radar and ocean sensors in relation to Public/Private partnerships and in aiding the U.S. Coast Guard. Read the issue here: www.sea-technology.com
AOOS Film Contest Films Showcase: Each week, a new short film from AOOS' 2014 contest is being highlighted on the homepage, aoos.org. Learn more about the filmmakers and watch the films! Recent highlights include Renda's Journey to Nome by Peter Garay and Gyre: Art from a Plastic Ocean by JJ Kelley.
Educator Professional Development Opportunities: GCOOS Outreach and Education Council member Tricia LeBlanc will be offering two NOAA professional development workshop opportunities for educators. The first, "Why Do We Explore?" will take place 16 June 2015. The second, "How Do We Explore?" will take place 17 June 2015. Both workshops will be hosted by the Audubon Aquarium of the Americas, New Orleans, Louisiana. The deadline to register is 26 May 2015. For more information, contact Tricia LeBlanc at tleblanc@auduboninstitute.org or 378.2675.
SECOORA exhibits at the 2nd annual Science, Technology, Engineering and Mathematics (STEM) Festival: It is estimated the festival attracted over 7,500 attendees. SECOORA teamed with our member organization, South Carolina Sea Grant Extension Program, to demonstrate the importance of coastal ocean observing in the Southeast to a wide range of users. Children, teens, and families learned about the basic functions of buoys and a variety of sensors. Visitors explored Caro-COOPS real-time buoy data off the coast of South Carolina in SECOORA's data portal.
Upcoming Meetings with IOOS Participation:
OTN-hosted International Conference on Fish Telemetry (13-17 July): Registration closes in May. Taking place for the first time in North America, the 3rd ICFT will present the latest aquatic-animal telemetry research under emerging topics like transboundary issues, visualization and modelling, and intelligent open-access data. This year's conference is hosted by the Ocean Tracking Network and will be held at the World Trade and Convention Centre, with accommodations in the connecting Delta Halifax Hotel, in the Halifax downtown-core. Registration is now open. Join the mailing listto track ICFT news.

Gordon Research Conference 2015: IOOS partners – Dr. John Wilkin and Dr. Ruoying He are the Chair and Vice Chair respectively for the conference "Modeling Coastal Marine Circulation and Physics and the Environmental Processes that They Influence" The conference will take place June 7-12, 2015 at the University of New England, Biddeford, ME. The program is linked at https://www.grc.org/programs.aspx?id=12785. Applications for this meeting must be submitted by May 10, 2015. Please apply early, as some meetings become oversubscribed (full) before this deadline. The Coastal Ocean Modeling Gordon Research Conference will be held in conjunction with the Coastal Ocean Modeling Gordon-Kenan Research Seminar. Those interested in attending both meetings must submit an application for the GKRS in addition to an application for the GRC.
View the IOOS calendar: https://ioosassociation.org/