Background
The IOOS Marine Life Program goal is to implement a long-term, sustained marine life observation and data sharing capability that builds on and expands the infrastructure, momentum and successes of existing IOOS biological observing programs, in particular the Marine Biodiversity Observation Network (MBON), Animal Telemetry Network (ATN), and efforts of IOOS partners and Regional Associations. The program will leverage well-developed national and regional activities, stakeholder engagement and priority-setting processes, community structures, technology development, and nearly a decade of National Oceanographic Partnership Program (NOPP) interagency investment towards developing this capability.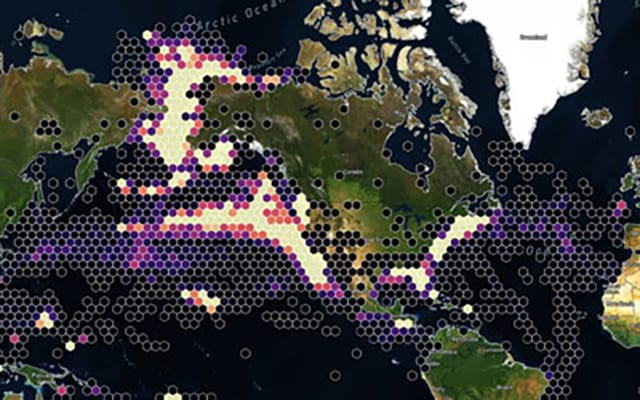 Gathering information on the behavior and movement of marine animals is an essential part of the responsibilities of our national agencies charged with protecting endangered and threatened marine species as well as providing ecosystem-based management of commercially harvested marine resources. The multi-agency U.S. Animal Telemetry Network (ATN) has been established to provide unity, stability and continuity to the national infrastructure that facilitates the collection, management and availability of this marine animal telemetry data.
Learn more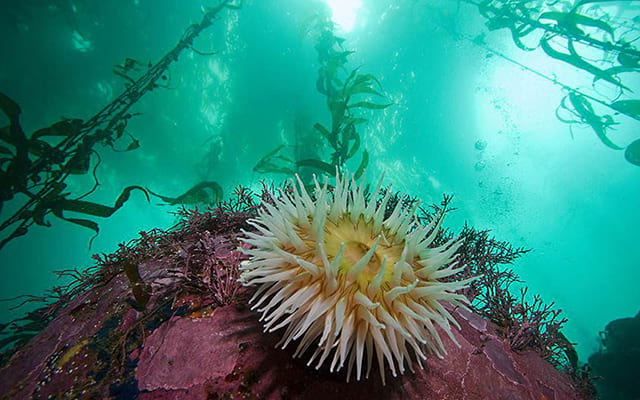 Marine Biodiversity Observation Network
In May 2010, NOAA co-sponsored a workshop of experts to develop a plan and recommendations for attaining an operational marine biodiversity observation network (MBON) for the nation. As an outcome of this workshop, NOAA, NASA, and BOEM initiated a series of projects towards development of a U.S. MBON. U.S. MBON partners actively contribute to development of a global MBON and a global biological observing capability.
Learn more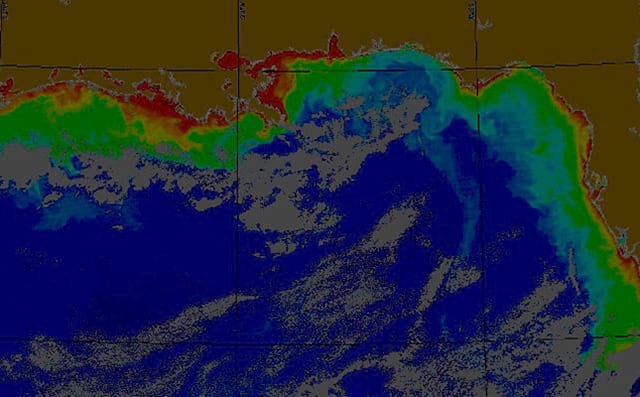 A clean, safe water supply is one of our Nation's great natural resources, and keeping it that way requires a well-integrated system of monitoring coastal waters, estuaries, rivers, streams and Great Lakes. Each year, Federal and State Government agencies, industry, academia, and private organizations devote significant time, energy, and money to monitor, protect, manage, and restore water resources and watersheds. IOOS Ocean Technology Transition projects are supporting efforts to address two water quality issues: Harmful Algal Blooms (HABs) and Hypoxia.
Learn more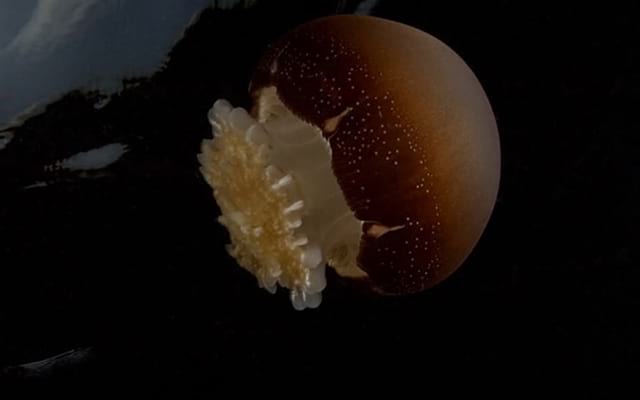 SanctSound is a four-year project, managed by NOAA and the U.S. Navy, to better understand underwater sound within national marine sanctuaries. Since the fall of 2018, and through the spring of 2022, the agencies are working with numerous scientific partners to study sound within seven national marine sanctuaries and one marine national monument, in waters off Hawaii and the East and West coasts.
Learn more
HAB Bulletin
Pacific Northwest HAB Bulletin guides shellfish managers to open harvest early
Habitat Compression Indices
Habitat compression indices for monitoring ocean conditions and ecosystem impacts within coastal upwelling systems
Sharks as Oceanographers
New advances in satellite tag technology allow marine animals to transmit ocean temperature-depth profiles in addition to tracking their movements