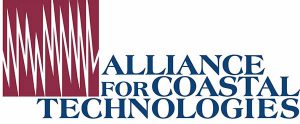 ACT is a NOAA-funded partnership of research institutions, resource managers, and private sector companies dedicated to fostering the development and adoption of effective and reliable sensors and platforms for use in coastal, freshwater and ocean environments. ACT is also committed to providing the information required to select the most appropriate tools for studying and monitoring coastal environments.
ACT priorities include:
Transition emerging technologies to operational use rapidly and effectively
Maintain a dialogue among technology users, developers, and providers
Identify technology needs and novel technologies
Document technology performance and potential
Provide a foundation for the US Integrated Ocean Observing System
For more information visit the ACT website.
Contact information:
Mario Tamburri, Executive Director